We offer a reliable, professional lawn mowing service and we offer this service at rates most people can afford.  Every lawn mowing service includes mowing the lawn, trimming the edges, edging the borders, and blowing all of the clippings off to leave your lawn with a neat, clean appearance the neighbors are sure to notice!
See our frequently asked questions: VIEW OUR FAQ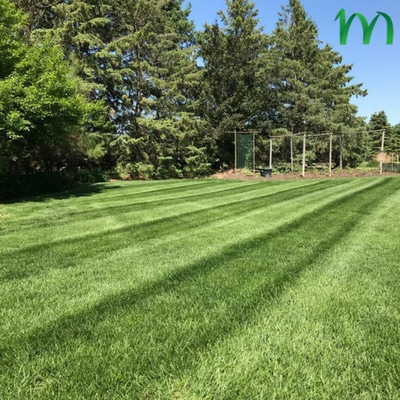 We remove leaves, pull weeds, pick up fallen limbs, and all of the other common lawn maintenance tasks involved with maintaining a property.  Whatever it takes to get your lawn and landscape back looking its best.  We are up for the challenge.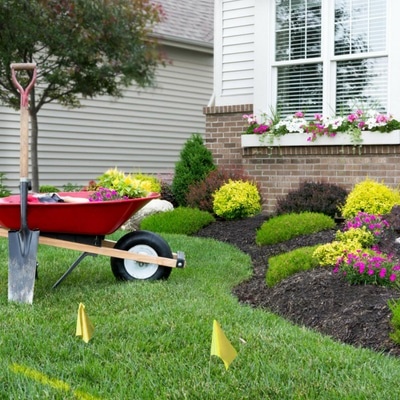 The sun is shining and the plants are growing!  Before long they will end up looking a little rough around the edges.  We can take care of that.  We prune bushes, shrubs, small trees, ornamental grasses, and perennials in accordance with each plants growth habits.  Hand pruners will be used in conjuction with our hedge trimmers to ensure a manicured look with the finished product.  All clippings are removed off-site for your convenience.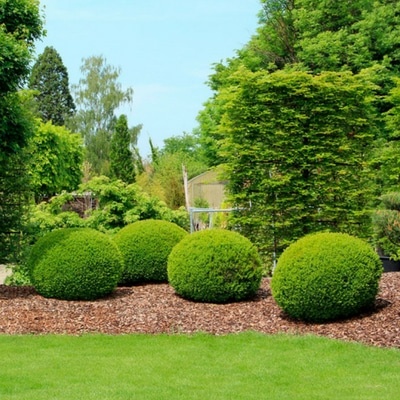 Do you have a question?  Or would you like a quote?

This is typically performed while we are there mowing, but we do also offer this as a stand-alone service.  Pricing is based on the number of dogs you have and the size of the area we are to patrol and keep clean.  Along with offering this as a weekly reoccuring service throughout the spring, summer, and fall, we also offer a spring clean-up service to remove the winter buildup of pet waste.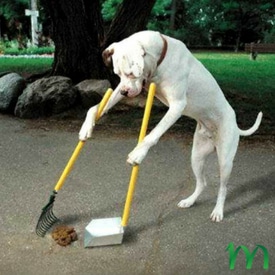 Midwest Lawn Pro is a great lawn service company.  Jeremy is professional and reliable he pays attention to every detail.  I highly recommend them.
Midwest Lawn Pro is a life saver!  The last thing myself or my husband wants to do when we get home from work is more work!  Jeremy and his crew does a great job mowing the lawn for us and they are here week after week like clockwork.  We really appreciate it!  Thank you so much!

Residential and Commercial
We offer all of our lawn care and landscaping services to residents and businesses in the St. Paul suburbs and general East Metro area.
Licensed and Insured
For your protection and peace of mind, we are licensed to work in Minnesota and Wisconson and carry general liablility insurance.  If you would like to see these documents, please just request them.
Experienced
Midwest Lawn Pro was founded in March of 2016, but the owner has been fine-tuning his lawn and landscape expertise for the past 16 years learning from some of the best in the green industry.
Credentials
Employees of Midwest Lawn Pro hold the pesticide applicators license in the states of Minnesota and Wisconson.  We also have certified turf management personnel on staff.
Our Guarantee
If you are not 100% satisfied, we will correct the problem or refund the service.
Contact Us for Quotes or for Answers!

Frequently Asked Questoins
Do you offer free lawn care quotes?
Yes.  All of the lawn and landscape services we offer come with a free quote.  How else would you know if you wanted to go with us?
Lawn Mowing Service Questions:
Do you offer 1-time mowing services?
At this time, we only offer a reoccurring mowing service.
How often do you mow?
We mow lawns on a weekly basis unless the growth slows down and we can mow every other week.
What happens if it rains?
We will be by later that week if it is dry enough to mow but will be communicating with you on how to handle this.
What happens if my grass doesn't grow?
 If the lawn hasn't grown since the last visit, we simply skip that mowing and you don't get charged.
At what height do you mow the grass?
We mow at 3.5″ unless requested otherwise.
Do you offer any discounts?
We offer a 7% Pre-Pay Discount on our mowing service.
Do you have contracts?
We don't do contracts but we do have agreements that simply state the agreed upon price, the scope of work, and the frequency of the service.
How often do plants need to be pruned?
It varies and it really a personal preference.  1-time per year is probably enough to keep the plants at a manageable size and healthy, but 2 or 3 times a year will provide a well-kept look the majority of the year.

Cities We Serve in MN
Woodbury | Cottage Grove Stillwater | Lake Elmo
Cities We Serve in WI
New Richmond | St. Joseph
We also service many surrounding areas, please contact us!