About
Us
Hello, my name is Jeremy Bruce and I am the owner of Midwest Lawn Pro.  I am the proud father of 4 amazing children and my short-legged buddy is a dachshund named Shimmy.  I have always had a desire to create beautiful outdoor living spaces.  Whether a finely manicured lawn or a beautiful paver patio.  I believe in being conscious of the environmental impact that we can control.  I will never do or recommend anything different then I would want for my own property.  I take pride in my work and this is how my story began…

16 Years of Lawn & Landscape Experience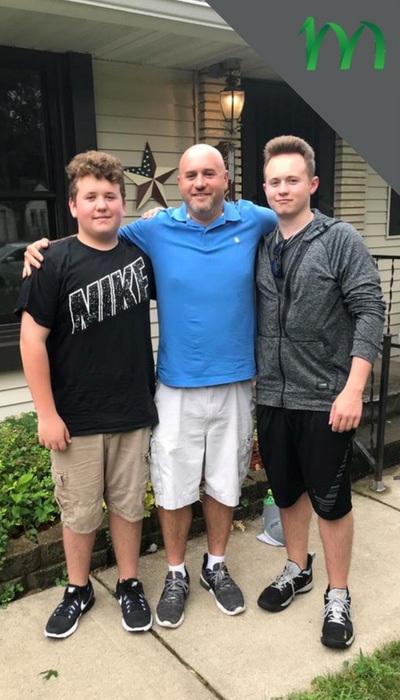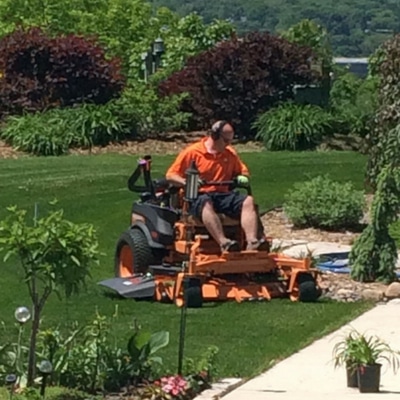 …As a kid we had a steep hill and my father would never let me mow the lawn.  I always wanted to mow the lawn and I remember when I was given the chance from my sister.  I was so small that I had to crawl in between the bars to push it up the steep hill.  I truly love and take pride in my lawn mowing.  Later in life he would have me take care of the property maintenance on his various properties.
I later worked for a large Twin Cities landscape company.  Mentored by one of the first contractors in the Twin Cities area, his experience was endless.  He taught me so much in the years with him.  Working on a variety of projects from pavers, retaining walls, gardens, outdoor pizza ovens, fire pits, masonry work, fireplaces, fences, gates, and even roofing!
Seeing the love for mowing in my sons' eyes, rekindled my passion for mowing and I established Midwest Lawn Pro.  We are a company that you can trust us to do things right the first time.  Done regularly and properly, we believe that mowing grass may be one of the most valuable improvements you can make to your home and property.  We do more than just cut the grass; that's why we offer a strong guarantee.
I use safe practices such as sanitizing the deck of mower because of my love for animals.  The transfer of pet waste can be harmful to your animals and because of this, I offer pet waste cleanup as well.  I look forward to meeting with you to discuss a free estimate and I hope to show to you what sets Midwest Lawn Pro apart from the others!

Cities We Serve in MN
Woodbury | Cottage Grove Stillwater | Lake Elmo
Cities We Serve in WI
New Richmond | St. Joseph
We also service many surrounding areas, please contact us!