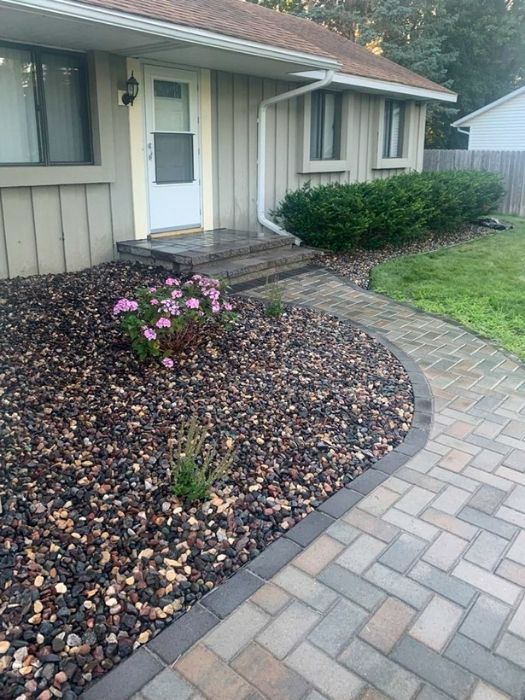 Hardscaping
Hardscaping is landscaping involving manufactured blocks.  Adding hardscape features to your landscape increases the value of your property and adds functionality to your outdoor living space.
Retaining Walls
Paver Patios & Paver Walkways
Fire Pits
Request your free, no-obligation price quote for your hardscape project today!
View our landscaping services.
Let's Build Something!
Midwest Lawn Pro is not only ready to install your new hardscape feature, we are ready to help you design your new retaining wall, paver patio or walk, or fire pit.  If you have questions, ask away!
Call Us For More Info or Pricing!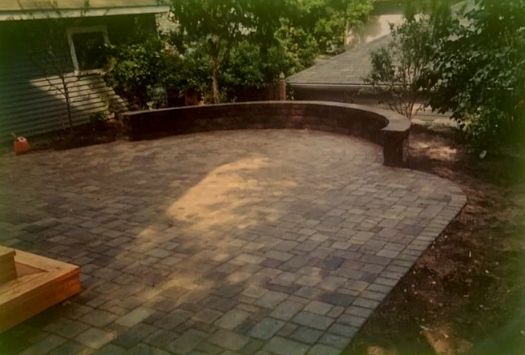 Retaining Wall and Paver Patio Contractor
Most lawn and landscape companies do not offer hardscaping services because it is labor-intensive and requires a high level of skill to do right.
Midwest Lawn Pro welcomes the hard work needed to properly install retaining walls, paver patios, and fire pits.  We've also been providing this service for a long time and have a lot of experience.  The picture of this paver patio and sitting wall look old because we performed this project over a decade ago!
Any hardscape feature starts with a proper base.  Without a proper base, the wall is bound to fall or the patio is bound to crack after a few short seasons.
We build hardscape features to last decades!  It all starts with a proper base and attention to detail leveling each block as it is set in its place.