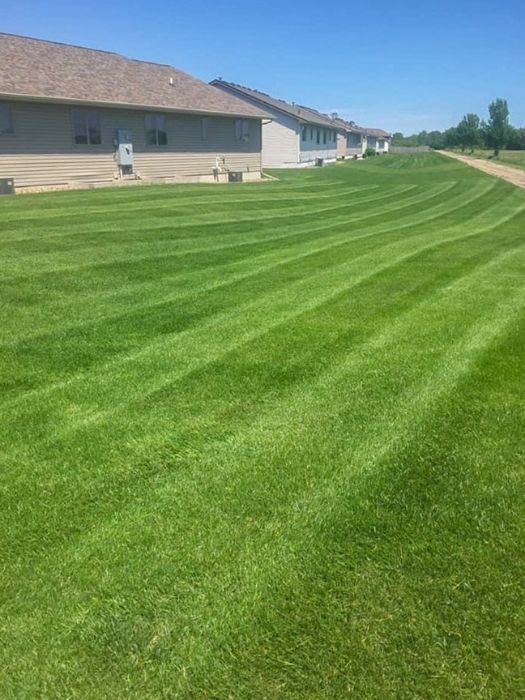 Lawn Care Program
Our local lawn care program at Midwest Lawn Pro includes scheduled lawn treatments with the fertilizer for your lawn's health and safe weed control products to keep weeds out of your lawn!
Core aeration is an optional beneficial service we also offer that will enhance the results of our lawn care program.
Professional Lawn Fertilization
Weed Control Products Applied Safely
Monitoring & Treatment For Turf Disease & Grubs
Request your free, no-obligation price quote for lawn treatments today!
Get Your Dream Lawn This Season!
Midwest Lawn Pro's lawn care program is tried and true!  We guarantee you will notice the results from our fertilization and weed control applications, and your neighbors will too!
Call Us For More Info or Pricing!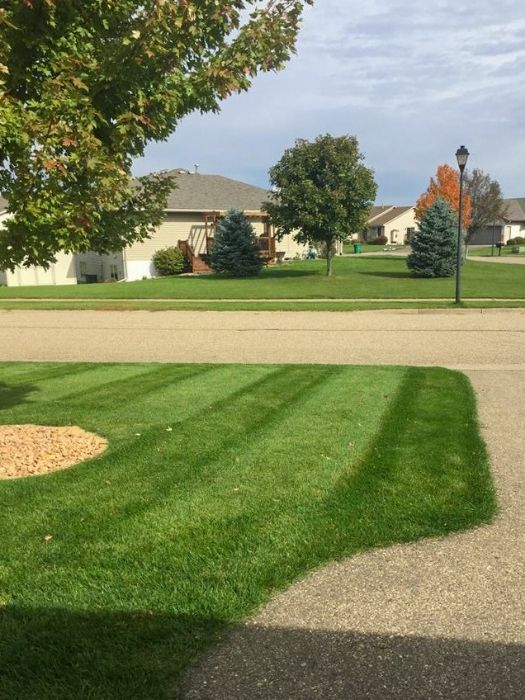 Aerating Your Lawn Very Beneficial
Lawn treatments will improve the health of the existing turf in your lawn.  The herbicide products we use will safely eliminate weeds from your turf without harming the desired grass around the weeds.  Aerating will take your lawn to the next level!
Aerating amplifies the benefits of a lawn care program by reducing soil compaction and allowing water and nutrients to more easily reach the root zone of your lawn.  The roots can also more easily expand and dig deeper into the soil because the soil around them has been loosened.
Your lawn will be much better equipped to handle the stress of the summer heat after a thorough core aeration is performed.  For best results, we recommend you aerate your lawn each fall.
If your lawn has thin or bare spots, spreading grass seed over those areas will fill them in and crowd out weeds.  The very best weed control is thick turf that doesn't leave room for weeds to grow!
Routine lawn maintenance is also a very important aspect of creating and maintaining a beautiful lawn.