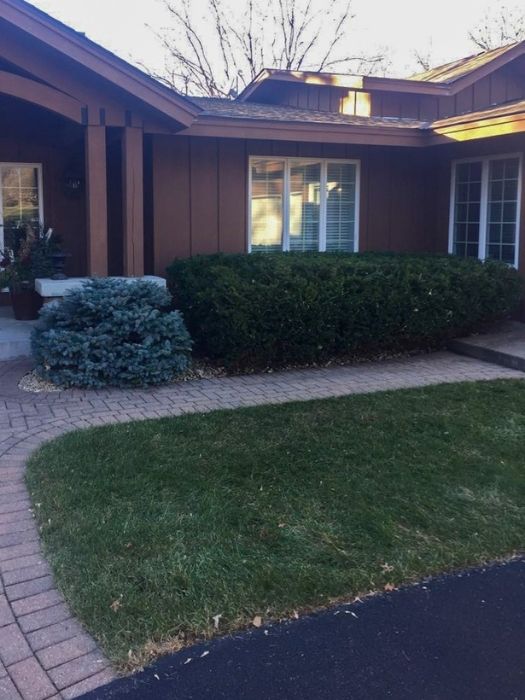 Landscaping Services
Midwest Lawn Pro provides landscaping services in New Richmond, WI, and nearby.  
Landscaping quotes come fast and free and we guarantee your satisfaction!
Decorative Rock and/or Mulch Installation
Shrub Pruning/Bush Trimming
Plant Installation & Removal
Request your free, no-obligation price quote for landscaping today!
Let's Make Your Landscape Make You Proud!
We want you to smile every time you come or go from your home.  We also want to make your neighbors jealous of your professionally maintained landscape!
Call Us For More Info or Pricing.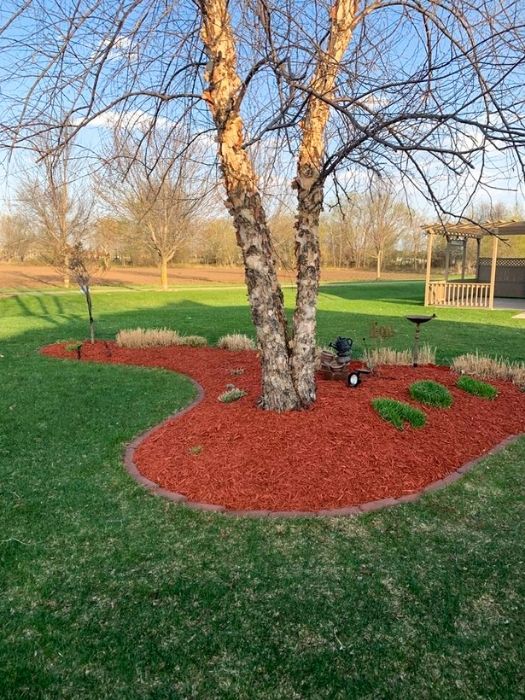 Mulch Installation
Fresh mulch makes landscapes pop!
Black and brown are popular colors for mulch, but look at how nice this red mulch looks in this landscape bed!
When you hire Midwest Lawn Pro to install mulch we include a lot more than simply spreading new mulch in your flower beds.  Every mulch service includes preparing the beds to accept the new mulch.  Bed preparation includes removing any weeds present and defining the bed edges so your mulch stays in your landscape beds and does not overflow.
Consider decorative rock such as river rock as an alternative to traditional wood mulch.  Using a decorative rock comes with a higher upfront cost due to the increased cost of the material and additional labor of installing the heavy rock.  But, once a landscape bed has had rock installed, there is little to no maintenance required for years to come!
Professional Shrub Pruning
The sun is shining and the plants are growing!  Before long they will end up looking a little rough around the edges.  We can take care of that.
We prune bushes, shrubs, small trees, ornamental grasses, and perennials in accordance with each plant's growth habits.  Hand pruners will be used in conjunction with our hedge trimmers to ensure a manicured look with the finished product.
All clippings are removed off-site for your convenience.
Hire us to maintain your lawn too.  We can remove all of the stress from maintaining your lawn and landscape!  All you have to do is contact us!