Midwest Lawn Pro Lawn Care Service Reviews
We look forward to speaking with you soon about your lawn and landscape needs.  We really do appreciate the opportunity to provide these services to you so you can spend your free time with friends and family and doing things that you enjoy.
Here is what a handful of our satisfied lawn care clients have said about us online.
Dear Jeremy,
I want to thank you ever so much for the exemplary service that your company, Midwest LawnPro, has provided for me and my clients, in mowing and other landscape maintenance, over the last two years.  I really appreciate the attention that you pay to detail and the consideration that you have for the plants!
I will continue to recommend you to others that are looking for professional landscape services.  Please do not hesitate to have any of your prospective clients contact me for a reference.
Best regards,
Judy
Midwest Lawn Pro has taken care of my lawn for 3 years now and has down a great job.  They listen when I have specific requests and do their best to make the lawn look really nice.  I would without hesitation recommend Midwest Lawn Pro for lawn care services.
Midwest Lawn Pro is a lifesaver!  The last thing myself or my husband wants to do when we get home from work is more work!  Jeremy and his crew do a great job mowing the lawn for us and they are here week after week like clockwork.  We really appreciate it!  Thank you so much!
Midwest Lawn Pro is a great lawn service company.  Jeremy is professional and reliable he pays attention to every detail.  I highly recommend them.

I am a fellow small business owner and have been working with Jeremy and Midwest Lawn Pro for almost 3 years now.  They have been maintaining some properties for us in New Richmond, WI and Cottage Grove, MN.  We haven't had an issue with a lawn not getting cut or a complaint about weeds in the beds.  These guys are doing a great job for us, I am sure they would do the same for you.  Give them a call!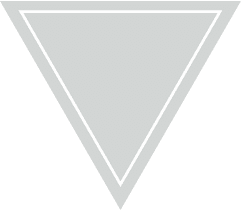 Cities We Serve in MN
Woodbury | Cottage Grove Stillwater | Lake Elmo
Cities We Serve in WI
New Richmond | St. Joseph
We also service many surrounding areas, please contact us!